Market leading food Ingredient logistics provider Ralph Davies International Ltd have announced that they have recently moved to a brand new facility in Bicester which provides increased storage capacity, in a state of the art facility, which is well serviced by the UK motorway network.
The facility was chosen as it brings RDI much closer to its manufacturing customer base, which will reduce collection mileage and improve flexibility to customers not to mention reducing RDI's carbon footprint.
The building has a storage capacity of in excess of 5,000 pallets and has been racked in a narrow aisle configuration with "man up" VNA fork trucks, which were selected to ensure the driver is always working at eye level to improve accuracy and reduce the risk of damage.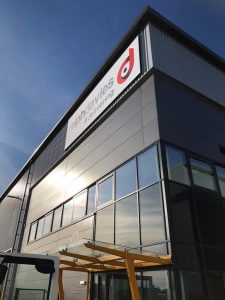 VIGO software will remain pivotal to the operation by providing a full RF enabled Warehousing Platform that links seamlessly to the company's Transport and Cross Dock operating system.
MD Mike Phillips commented "this move is a significant step forward and has been completed in the space of 12 weeks which is a huge achievement for the team here at RDI who have "sweated blood" to make this happen within the timescales laid down."